Assisting archaeologists in their operations
Partner: Archéologie Alsace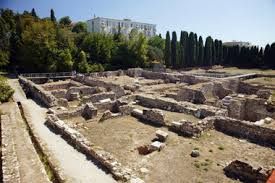 'Preventive' archaeological operations are increasing along with the level of requirement regarding the documentation of excavation sites and collections.
Some institutions such as Archéologie Alsace are very dynamic in this area. Based in Sélestat, Archéologie Alsace was founded by the two departments of the Alsace region (in the North East of France) which both aimed at putting their ressources together and dedicating them to the local archaeological heritage.
The collaboration with SKINsoft led to the improvement of our dedicated system S-archeo.
Archéologie Alsace is a key institution as they cover the complete archaeological process: planners consulting, fieldwork, results analysis, conservation of objects, cultural mediation. The institution has developed a wide aray of skills: over fifty persons work in the team, representing over twenty archaeology-related professions. The system shared by them all allows for a thorough management and tracking of all the work done.